What will you take to the Beach?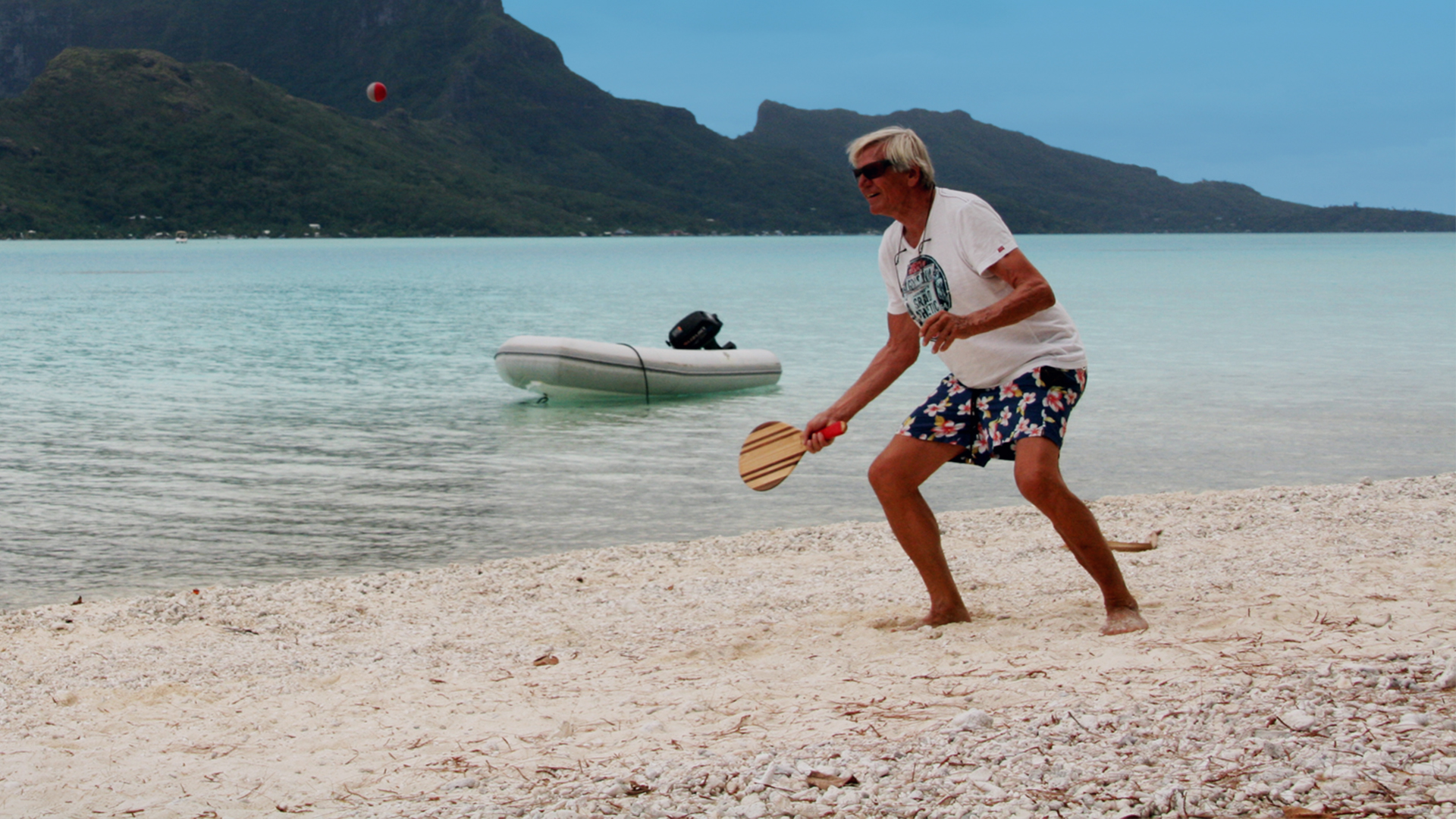 Have fun on the Beach
At Uber games we want you to have tons of summer fun, so we've done the hard work for you! Here are our favourite beach games – whether it's a day trip, a family vacation or a weekend with friends, our selection will make your beautiful beach day your most enjoyable yet.
Bat & Ball
Originating from the golden sands of Brazil, bat & ball games have become a fixture on beaches the world over. Simple and fun for kids and adults, the next time you are the beach, just pull out one of our gorgeous rosewood sets and go!
Cricket
Cricket on the beach has been a classic British summer activity for generations.
A playful, informal version of the traditional game which can involve just about anyone who wants to play with whichever rules you choose. Is the sea out? Or just an option for spectacular catches? Do you keep drawing lines in the sand or imagine where the creases and boundary lines are?
Our wooden cricket set is a great entry level cricket set and includes all you need for a fun game of cricket on the beach. Just grab the bag  and go!
Giant Noughts & Crosses
Who is the tic-tac-toe champion in your life? Can the kids beat dad, or will your competitive friends play round after round to determine the winner?
The traditional game resized to giant proportions!
Our Giant Noughts and Crosses board is made from high quality choir rope and the pieces from solid polished wood. They are supplied in a nylon bag for easy storage and transport. Grab our set and enjoy some simple classic fun for all this summer.
Ladder Golf
How high can you toss your bolas? The higher they go, the better your score in this perfect outdoors game, sure to draw a crowd!
Ladder Golf is great fun for everyone! Played with 2 or more, the object of the game is to wrap your bolas (2 gold balls attached by a nylon rope) around the steps of the ladder so they stay on, or knock the opponents' balls off. The ladder consists of three rungs and the higher the rung the more points you get.
Our Ladder Golf games are made from solid hardwood, real golf balls, brass hardware and durable unbreakable rungs. The balls are tied together by a rope, the connection between the balls and the rope is very strong so the bolas are extremely durable. Our Ladder Golf set also has a transport bag, making it easy to pick up and take to all your summer occasions.
Limbo
Limbo is the ultimate party game and ideal for getting everyone involved in some flexible action. Our Limbo Set is supplied with a nylon storage bag, perfect to pop in the car for any beach trip. Find out which of your friends should be a gymnast – how low can you go?
Quoits
Quoits is a traditional lawn game of skill and accuracy, ideal for players of any age. Players throw a Quoit ring, aiming to land them over numbered wooden pegs mounted on the base and the highest score wins. Quick and simple, with a competitive edge, this is a great choice for any setting.
Our Quoits sets are made of wood, with rope throwing hoops and come with a useful storage bag .
Rounders
The classic English bat, ball and base game, around since Tudor times, is a perfect choice for a beach sport with the kids. Our rounders sets come with everything you need, and a storage bag with handle, making it a great choice for casual summer fun.
Tug of War
Tug of War is a true sports day classic – and it is as simple as it is fun. Just unfurl the rope, divide into two teams take the strain and HEAVE! Whichever team manages to pull the centre flag across the ground line is the winner.
You are sure to have a giggle on the beach with this game and see who gets left in the sand!
Wooden Scatter
Scatter, also known as Mölkky or number Kubb, is a great addition to a day at the beach.
Suitable for all ages, this is an addictive tactical game where players use their skill and judgement to knock over the numbered pins and score 50 points
Our Wooden Scatter Set comes with a storage bag, making it easy to bring along to any summer day out
Can't decide – take them all! Have your bases covered with our multi sports kit
There are a lot of awesome beach game options , so if you can't decide – take them all!
Cover your bases with our Multi Sport Set, this 5 in 1 kit will set you up for all your summer days out, containing everything you need to play Cricket, Football, Rounders, Frisbee and Beach Tennis so there really is something for everybody!
Now go pack a towel, sunscreen and snacks, pick your favourite beach game and have an Über summer!